About the Principal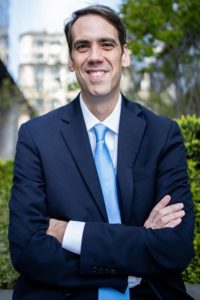 Bouwen's President, Jerry Meek, is a lawyer with more than 21 years of legal experience. He is a graduate of Duke University (B.A., Economics), the University of Notre Dame (M.A., Government), Duke Law School (J.D., Law Degree), and Georgetown School of Law (LLM, Tax Law).
Jerry is a Solicitor of the Senior Courts of England and Wales. He is also a licensed lawyer in the US States of New York, Florida, North Carolina, South Carolina, Texas, Oklahoma, and Arkansas. He is also admitted to practice before the US Court of International Trade.
Jerry is a Certified Global Business Professional® who has advised and assisted clients from around the world. He has extensive experience advising foreign companies on cross-border issues and on the business, legal, and tax aspects of doing business in the United States.
Jerry's US practice focuses on the representation of clients engaged in the distribution of goods and services. He has advised and represented service providers, manufacturers, wholesalers, distributors, and sales representatives in industries ranging from heavy equipment and consumer goods to medical devices and software.